Special Edition Podcast: Robert Forbes & Ben Courson
Special Edition Podcast: Robert Forbes & Ben Courson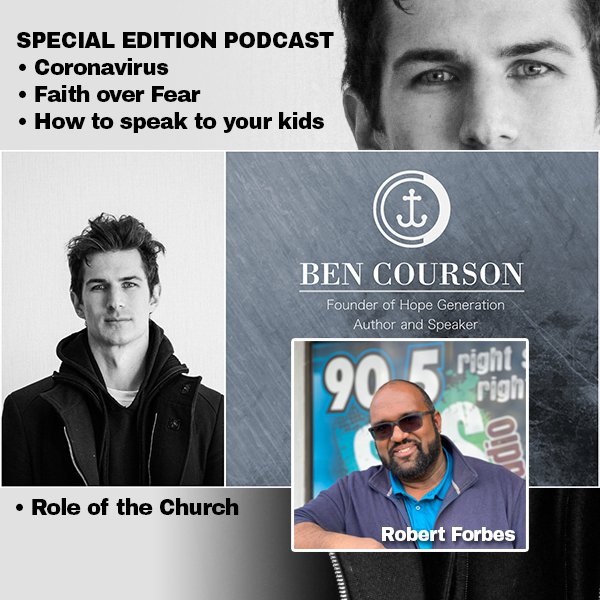 In a time when fear is consuming the world as well as our local community, we need to rely on the truths of scripture and God's promises more than ever! Robert Forbes speaks with Author and Speaker, and founder of Hope Generation, Pastor Ben Courson.
Topics covered in this special edition podcast cover how to push back against fear, practical facts about coronavirus, how to present current events to your kids, and the role of believers/church during this time.

Special Edition Podcast: Robert Forbes & Ben Courson
Downloadable Podcast Link: Click Here
Ben Courson is the founder of Hope Generation, has a national TV and radio program and is author of three books. He is also a gifted and nationally renowned speaker based out of Applegate Christian Fellowship. His vision is to continue to spread the hope of God into the next generation.
Learn more about Ben Courson and Hope Generation: Click Here!