Why Does SOS Ask For Money?
Why Does SOS Ask For Money?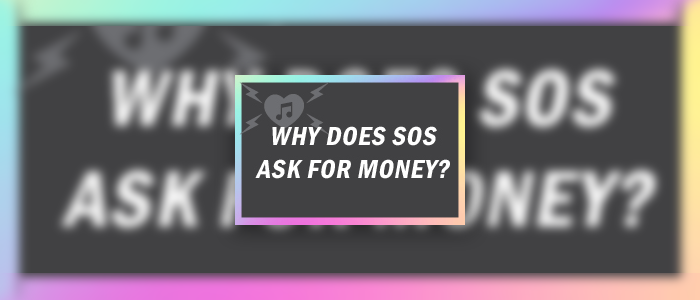 SOS Radio is a listener-supported radio station.
We are a Christian ministry that relies on the gifts of generous people just like you, to spread hope and encouragement on the radio. Your gifts also fuel the stream at SOSradio.net and inside the SOS Radio app. As a 501(c)3 organization, donations are tax deductible. SOS Radio doesn't sell ads, underwriting promos or sponsorships. SOS Radio does not have grants or government funding. Every dollar in the budget is given directly by listeners like you.
What does "listener-supported" mean?
Most radio stations operate by gathering revenue through on-the-air advertisements. They are essentially supported by the amount of commercials they can play each hour. These stations are paid by businesses to play commercials on the air that promote their products, services, or events. At SOS Radio, we don't sell advertisements or commercials of any kind. All of our operating expenses are covered by the generosity of people like you, who choose to give financially each month. SOS support team members share the good news of Jesus with all who listen!
Why ask listeners to support?
Because SOS Radio is a 501(c)3 organization, we are not licensed to play commercials on the air, nor would we choose to if we could. By operating via the support of the community, SOS Radio can freely share the good news of the gospel without interruptions or distractions that the average radio station is flooded with. Because of listener support, SOS Radio continues to play a constant stream of uplifting music and encouraging messages.
So why does SOS Radio ask for money?
Like all other radio stations, SOS Radio has an operating budget that must be met to continue to stay on the air. FM radio has always been perceived as a "free" service because you can access it without paying a subscription or having special equipment. However, there are multiple layers of costs involved in sharing radio over the airwaves, and a listener-supported radio station like SOS partners with you to keep hope and encouragement flowing to all who need it! There's transmitters, music royalties, office expenses, software and technology that always needs fresh updates. Your monthly gifts keep SOS Radio strong!
Call 800.804.5452 if you'd like to become a member of the SOS Support Team or click HERE to join!