Educational & Helpful Resources for Families
Educational & Helpful Resources for Families
Here's a list of helpful resources as you navigate this new school year! Please scroll all the way down for info on assistance with childcare, schooling help, and free food resources!
CLARK COUNTY, NV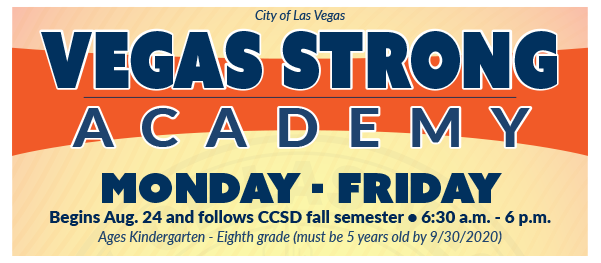 Program Provides A Childcare Option That Gives Support For Distance Learning And Offers Recreational And Cultural Activities (Ages K - 8th grade)
The city of Las Vegas has partnered with the Las Vegas-Clark County Library District to add additional Vegas Strong Academy locations for the community. The program provides the community a safe, caring and affordable childcare option that offers recreation and cultural activities with support for distance learning. The program will be provided Aug. 24, 2020, through the conclusion of the fall semester. Registration is available online at www.lasvegasnevada.gov/VegasStrongAcademy.
New locations include:
Clark County Library, 1401 E. Flamingo Road
East Las Vegas Library, 2851 E. Bonanza Road
West Las Vegas Library, 951 W. Lake Mead Blvd.,
Windmill Library, 7060 W. Windmill Lane
These locations join six sites at city facilities that include:
Cimarron Rose Community Center, 5591 N. Cimarron Road
Doolittle Community Center, 1950 N. J St.
East Las Vegas Community Center, 250 N. Eastern Ave.
Mirabelli Community Center, 6200 Hargrove Ave.
Stupak Community Center, 251 W. Boston Ave.
Veterans Memorial Community Center, 101 N. Pavilion Center Drive
Space is limited due to social distancing and other safety guidelines mandated by the governor's directives. Temperature checks, social distancing, hand washing and sanitizing protocols will be adhered to at Vegas Strong Academy locations. In addition, staff at the locations will be wearing face coverings. The cost for all academies is $20 per day per child, or $100 per week. There is also a $20 registration fee.
The Vegas Strong Academy will be open Monday through Friday, from 6:30 a.m. to 6 p.m., for school-age children who would be in kindergarten through eighth grade (must be age 5 by Sept. 30, 2020, to be considered kindergarten age). For more information about the program, call 702.229.CARE (2273).
Battle Born Academy: Henderson
Battle Born Kids and Battle Born Teens are recreation programs that support distance learning. The programs incorporate daily activities that may include games, crafts, sports, and movies. Participants are assigned to groups that will ensure social distancing is maintained throughout activities.
Monday-Friday ▪ 7am-6pm
Battle Born Kids – ages 5-12
Battle Born Teens – ages 10-14

Registration: $20 per child per day. No sibling discounts are available. Financial assistance is available.
All registration and participation is subject to space availability. Register online by midnight the day before you wish to attend. Day-of, in-person registration accepted pending space availability.

Locations:
Black Mountain Recreation Center
Henderson Multigenerational Center
Silver Springs Recreation Center
Valley View Recreation Center
Whitney Ranch Recreation Center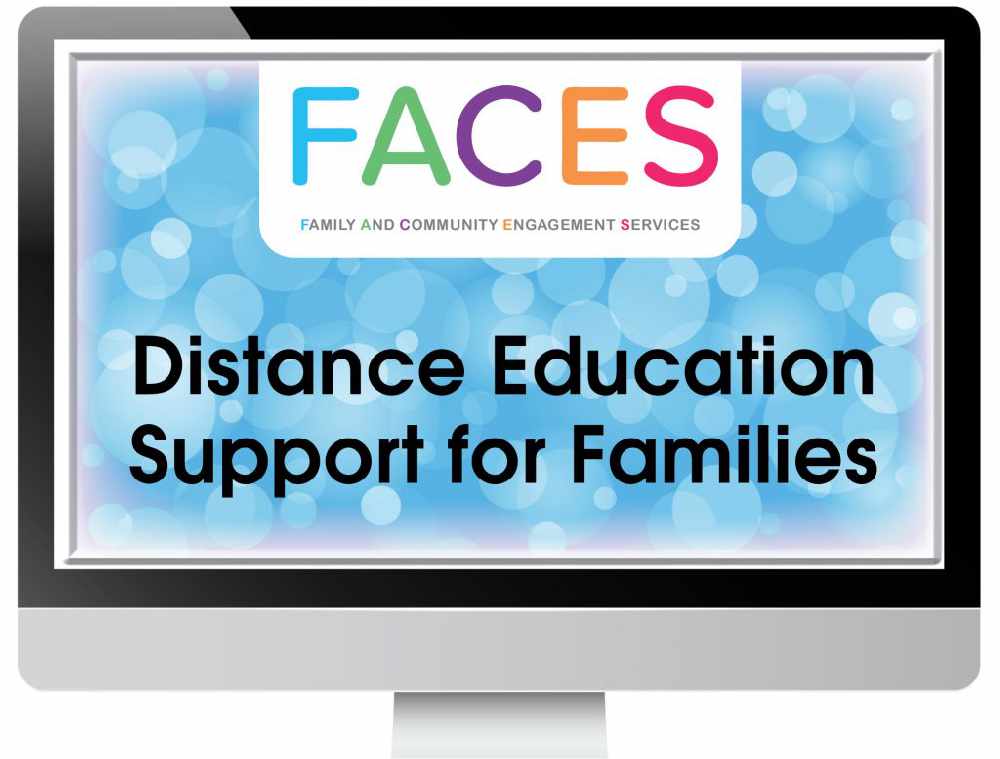 Family and Community Engagement Services (FACES), in collaboration with other Clark County School District (CCSD) divisions and departments, is pleased to provide informational courses and videos through the University of Family Learning Online.
The Just One Project: Pop Up and Give Mobile Market
DESCRIPTION:
Please join us for our monthly Pop Up and Give Mobile Market to receive FREE healthy groceries for you and your family. This is a drive-thru event! There are no requirements, and you do not have to attend the school to attend the Pop Up & Give. We hope you will join us and we look forward to serving you!