Share Your Story!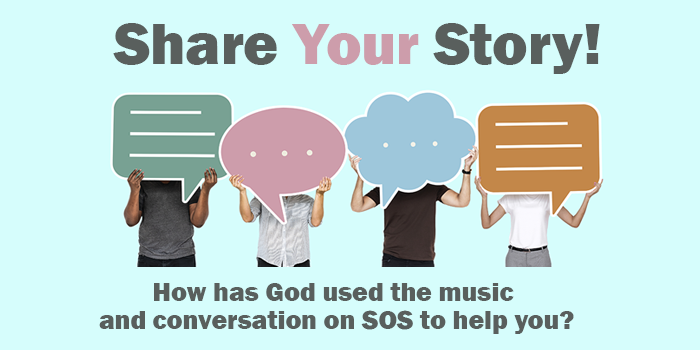 We would love to hear your story!
How has God used the music and conversation on SOS Radio to encourage you?
Life has so many struggles and challenges that we face on a daily basis. So when you plug in with SOS Radio, what kind of difference is it making in your life?
Perhaps there's specific songs or SOS Radio Artists that have become a positive anthem in your faith walk? We'd love to hear about that too!
Feel free to share your story in whatever way is most convenient for you! You can fill out the form below or simply email us at mystory@sosradio.net.
(Prefer to share your story on the phone? Call 702-732-9102, Monday - Friday, between 6am and 3pm.)