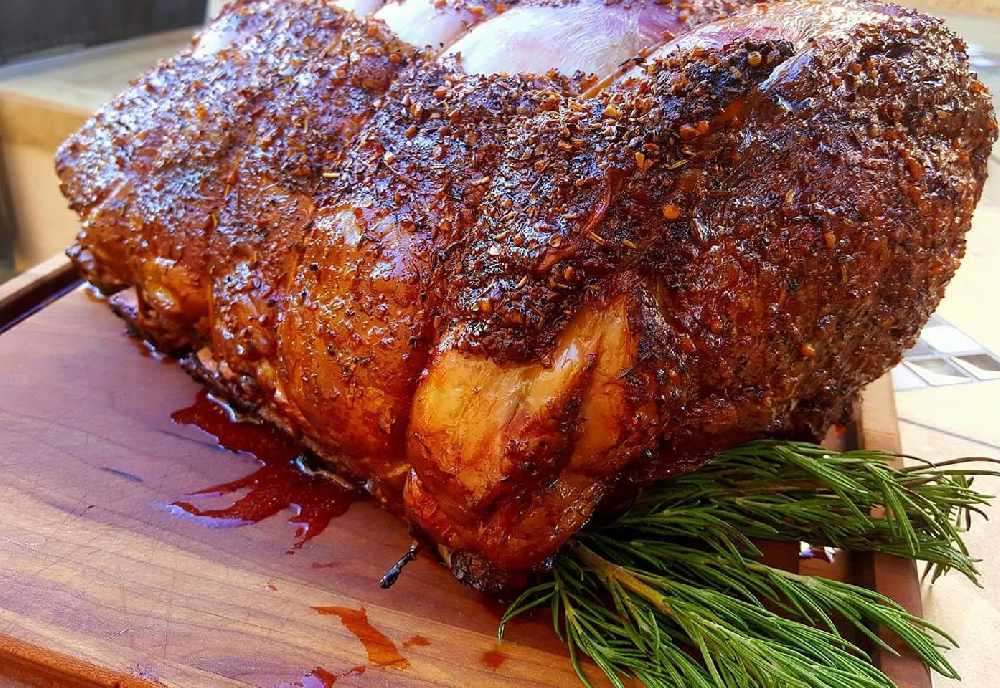 Prime rib is a great entree for our holiday celebrations. It's really not as hard as you think. You just need a good meat thermometer. The key is keeping the temperature consistent!
Here's a guest blog from Chef Phillip Dell from Fusion Beastro.
Preheat your oven. Set your prime rib out while you prep, so it can come to room temperature. (Throwing cold meat into your oven will mess with the consistency of the temperature)
How much prime rib do I need for my family? 8oz per person is typical.
Roasting method #1
Give your prime rib a bath with equal parts Balsamic and Olive Oil. Add a couple table spoons of Worcestershire. Mix kosher salt, black pepper and dry rosemary, dry minced garlic. (Dry spices pack much more flavor than fresh spices) Rub the roast all over with your spice mix. You want to see the meat through it, but your roast can handle a lot of spice! That gives it a nice crust.
Put your roast on a shallow roasting pan with something underneath it. Cover your prime rib and put it in a preheated 550 degree oven. Roast for 5 min per pound for rare. (6 min per pound for medium.) Keep the door closed! You lost heat and cooking time every time you open the oven!
If you want to know if your prime rib is done, you want to check the internal temperature. That's the key!
Prime rib method #2 on a grill
Season your prime rib the same way. Fire up the grill or smoker to 275 degrees. You'll roast your prime rib with INDIRECT heat. That means put the roast on the left side and the fire on the right side. (Indirect heat method means - one side of the grill has fire and one side does not!) Put the roast on the side without the heat.
Cook between 275-325 degrees until center reaches an internal temp of; 120-125 rare, 125-135 medium rare, 135-145 medium, 145-155 medium well, 155+ well done.
The key is to put a digital thermometer right into the center of the roast so you can monitor the temperature.
*The USDA recommends an internal temperature of prime rib above 145 degrees.
If a crispy, crunchy outer edge is desired, remove the roast from the oven/grill/smoker when an internal temperature of the roast reaches 120 degrees. Turn oven temp up, or stoke the fire if using a grill or smoker to 475-500 degrees. Return roast to the cooking appliance and continue cooking to desired temperature or until a nice, golden crust forms. (We call this the reverse sear.)
Remove the roast from the appliance and allow to rest lightly covered with aluminum foil for 30-60 minutes (depending on size).
Chef Phillip Dell has been featured on Chopped & Cutthroat Kitchen on The Food Network and Carnival Eats on the Cooking Channel. He operates Fusion Beastro and runs a catering company in Las Vegas. Connect with Chef Phillip Dell here!