Pray For Our Schools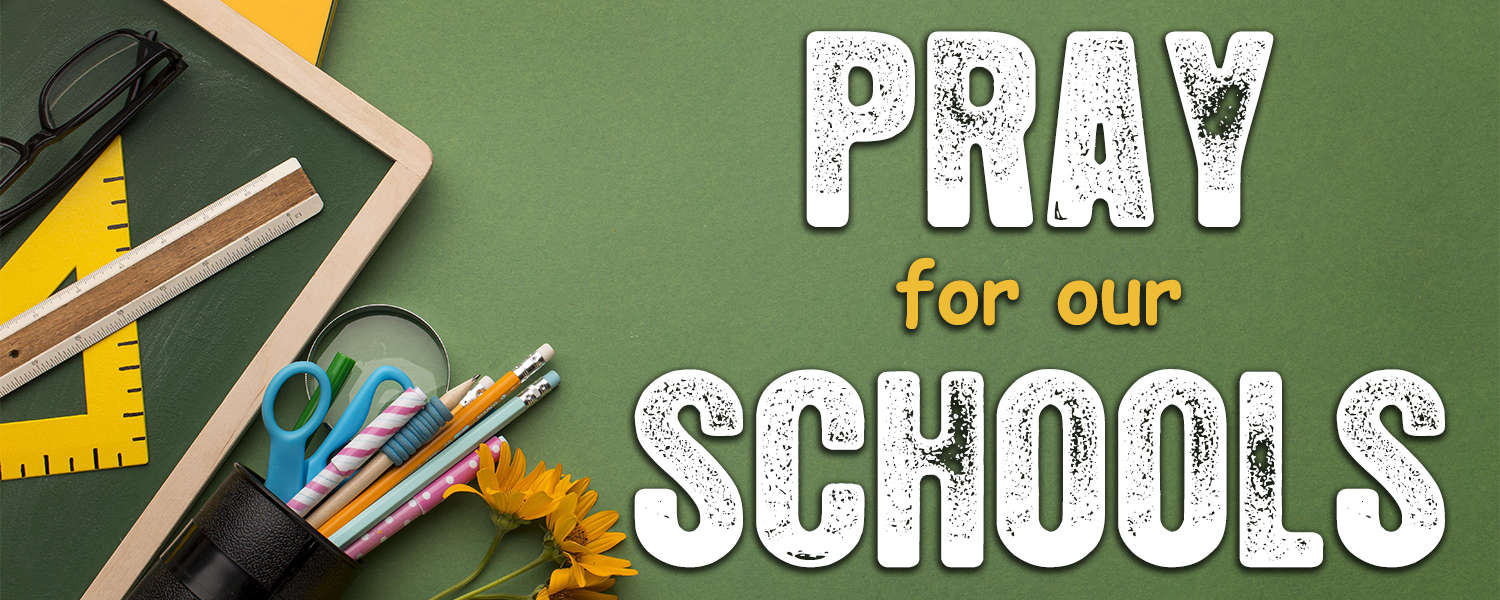 You are invited to join in and pray, as a community, for our students, staff, teachers, campuses, and neighborhoods too. Together, we can invite God into our schools to make a positive impact for all of our students and teachers. You are welcome to add in the name of your child's specific school or teacher.
Your Comments
Posted on August 29th, 2022 7:47am
First Name: Susan
Prayer Title: Pray for our children and schools
Your Prayer: Dear SOS radio

Let's come together and pray for our children they should not have to be fearful going to school. Pray Lord that you will put protection around every one of our schools father God. for the teachers and staff I pray for the wisdom of the school district to put in the resources that are necessary. I pray Lord that they can enter those schools and come out filled with the love of our community.
I ask all prayer Warriors to pray morning and throughout the dand throughout the day that our children will remain safe, happy And know that they live in a community that cares about them.
Posted on August 24th, 2022 3:22pm
First Name: Susan
Prayer Title: Praying for Miss Fenton's family
Your Prayer: I pray that the Valley School community will come together in love for the family of Miss B. Fenton. Miss Fenton was the early childhood special education teacher at Valley for many years. She sadly passed away this past Sunday. The students have only been in school for a week. Her youngest daughter is 15 and a sophomore at valley. I pray that Jesus will watch over them and guide them in the path forward. Keep the students safe and help them to learn.
Posted on August 1st, 2022 6:03am
First Name: Naomi
Prayer Title: Pray for the teachers & students at Pinecrest Charter Schools!
Your Prayer: Pray for a safe school year at the different Pinecrest schools around Las Vegas & Henderson. Pray for fresh school resources and for God to do big things in these schools this fall!
Posted on July 31st, 2022 1:28pm
First Name: Robert
Prayer Title: For success and safety
Your Prayer: I'd just like to submit a prayer for American Heritage Academy in Henderson. Prayers for a safe and successful school year. Prayers over the teachers for good health and great ideas for innovative learning in their classrooms.