Pray For Our Schools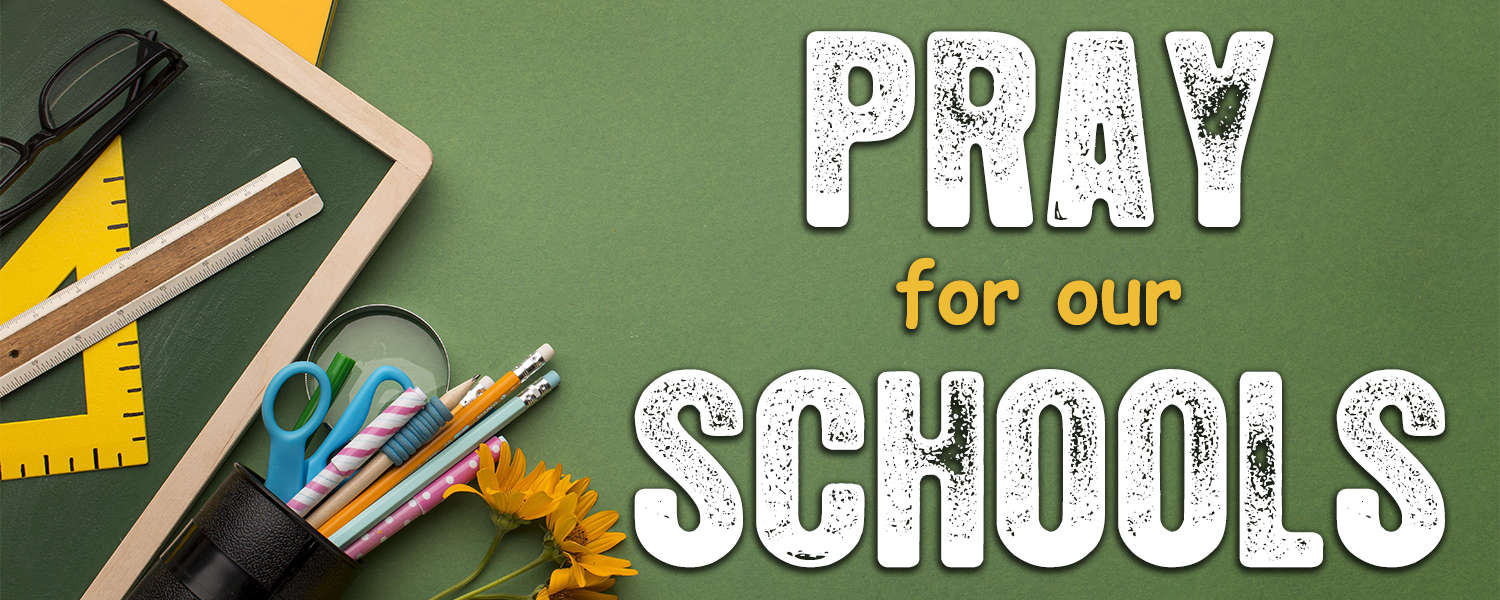 You are invited to join in and pray, as a community, for our students, staff, teachers, campuses, and neighborhoods too. Together, we can invite God into our schools to make a positive impact for all of our students and teachers. You are welcome to add in the name of your child's specific school or teacher.
Your Comments
Posted on August 1st, 2022 6:03am
First Name: Naomi
Prayer Title: Pray for the teachers & students at Pinecrest Charter Schools!
Your Prayer: Pray for a safe school year at the different Pinecrest schools around Las Vegas & Henderson. Pray for fresh school resources and for God to do big things in these schools this fall!
Posted on July 31st, 2022 1:28pm
First Name: Robert
Prayer Title: For success and safety
Your Prayer: I'd just like to submit a prayer for American Heritage Academy in Henderson. Prayers for a safe and successful school year. Prayers over the teachers for good health and great ideas for innovative learning in their classrooms.