Make A Year End Gift!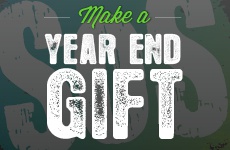 SOS Radio is completely commercial free because of your gifts! There's no government grants or corporate sponsors to fund the music & encouragement on SOS Radio. Families like your fuel all the ministry on SOS Radio!
You can make a tax deductible year end gift by clicking HERE!
"I just want to thank you for the work that you are doing. I listen to SOS in Victorville, CA. I live in Ventura but I have been taking care of my parent's house. Your station brings a very positive message to a world that is often difficult to understand. I tend to have a better attitude towards life and the people around me after listening to your station. I hope to see SOS Radio grow in the new year!" -Jason.
Thanks for your generosity! Make your year end gift HERE! Help SOS Radio finish 2020 strong!
(All gifts before 12/31 at midnight count toward 2021!)