What Is Friendraiser?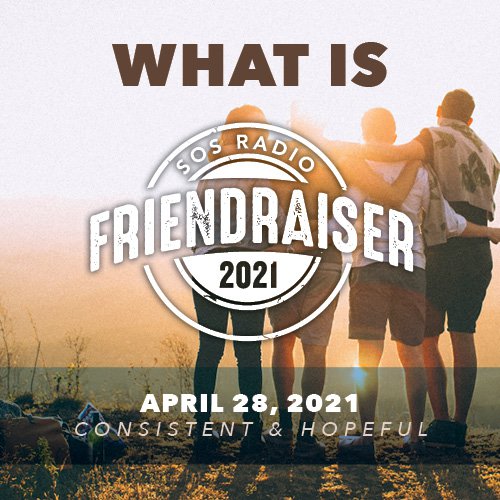 Friendraiser is our spring pledge drive at SOS Radio! It's an opportunity for your family to invest in the future of the SOS Radio ministry!
We call it Friendraiser because we're asking 250 NEW friends to join the support team at $40/month!
"I can't imagine a day without the music of SOS Radio. God truly moves through this station! It saved me." - Janet
"I feel privileged to be able to listen to your music on SOSradio.net to hear life sustaining messages and music. That's to all the supporters that make it possible!" - Linda
"I work as a Paramedic in Vegas, and listening to SOS on my way to and from work inspires me to love on everyone I have contact with. It helps me to be more gentle when I get home as well. Thank you to everyone who financially supports SOS. You've helped me in a big way!" – Chris
YOUR GIFTS are sharing encouragement 24/7. YOUR GIFTS are healing hearts and bringing people closer to Jesus right here in our city!
Friendraiser is Wednesday, April 28th.
Would you pray about how you might be involved with the SOS Radio support team this week? Our goal is 250 new friends stepping up to the support team at $40 per month.
You can give by calling 800.804.5452 or by clicking here!