Pray for Friendraiser!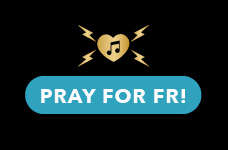 Friendraiser is coming up soon: on Thursday and Friday, April 27th and 28th!
This fundraiser is an open door for you and any others to join in with us on what God is doing through the ministry of SOS Radio! It's an opportunity to invest (maybe for the very first time), in the message of hope that changes lives!
(Learn more about what Friendraiser is: Click Here!)
Would you pray with us about all that goes into a Friendraiser event like this? We know that prayer is VITAL to the success of everything we do here.
Pray that God would reach the hearts of those who are searching
Pray over the technical equipment behind the radio (phones, computers, apps, websites, satellite systems)
Pray for the SOS Team and our families
Pray that God uses Friendraiser for His Glory!
Pray for good health in our community
Prayer for growth, momentum, and provision.
Pray for new opportunities to reach our cities in a deeper way this Spring and beyond!
Download and Print the Prayer List: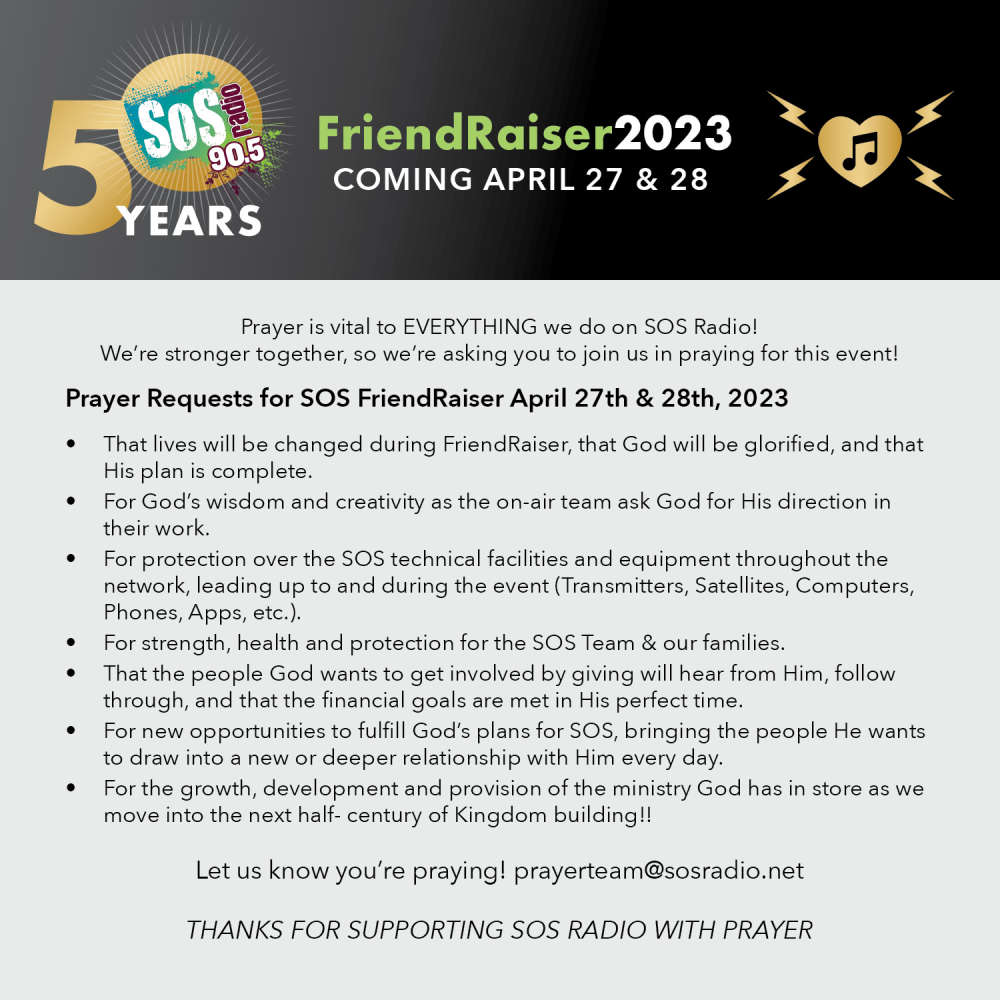 Want to make your gift early? Click Here!