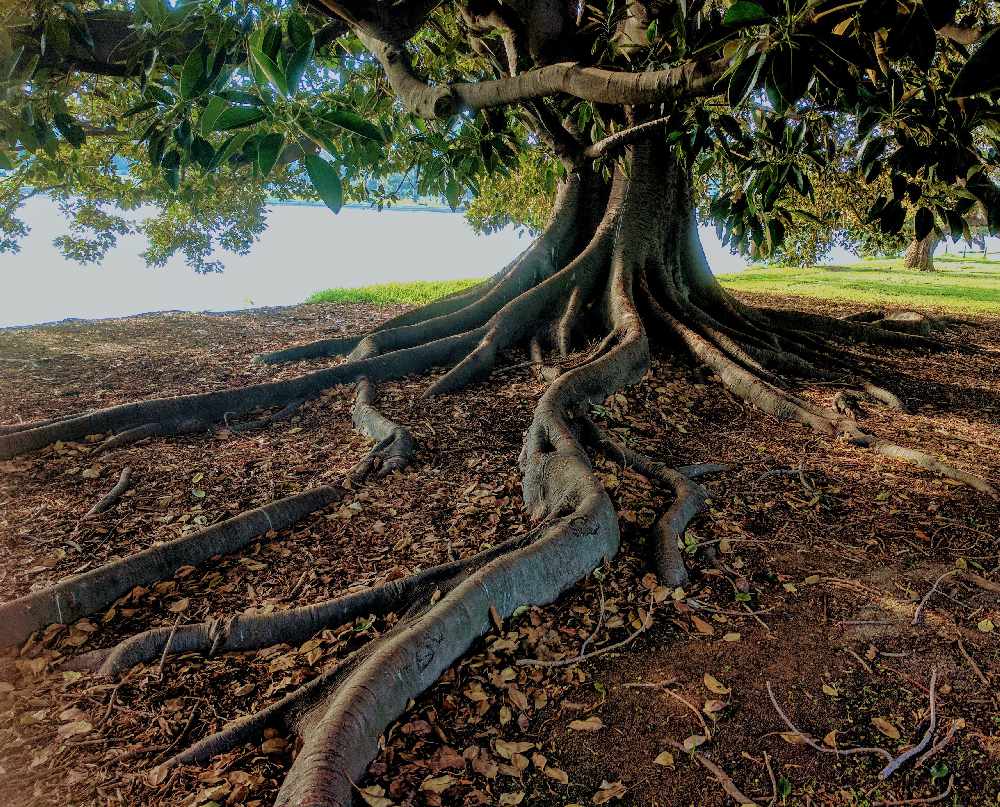 On Monday of Holy Week, we find Jesus returning to Jerusalem from Bethany where He spent the night with Lazarus and his family. On the way, He notices a fruitless fig tree and curses it to die. Upon arriving in Jerusalem, He finds merchants selling animals for sacrifice in the temple courtyard. The Gospels of Matthew, Mark and Luke all record Jesus yelling, "My house will be called a house of prayer, but you are making it a 'den of robbers.'"
Fig trees typically produce fruit twice a year – once in late spring and again in early fall. What's interesting about fig trees is that the fruit blossoms appear before the leaves do, but this specific tree had leaves, but no fruit. Regardless, as Jesus passed by, it was too early in the Spring for this tree to have any fruit or leaves. Jesus says to the fig tree, "May no one ever eat fruit from you again."
Jesus is basically acting out a parable here. Religion without substance is what Jesus was angry with. The temple in Jerusalem looked impressive and beautiful from a distance, but the activities performed on the inside were not being carried out with the right motives.
Jesus isn't merely looking for readers of the Word, but doers of the Word as well. If you claim to have faith in Jesus, your life will show evidence of this. The Bible calls this evidence fruit. In Paul's letter to the Galatians, Paul defines this "fruit." He says, "But the fruit of the Spirit is love, joy, peace, patience, kindness, goodness, faithfulness, gentleness and self-control."
Living out this fruit of the Spirit today in the season we're all walking through has never been more important. John 13:35 says, "By this everyone will know that you are my disciples, if you love one another." Don't just claim to be a Christ follower, live it out!
Before Jesus' death on the Cross, the Holy Spirit did not reside in human hearts. Hebrew people from all over the civilized world had to physically travel to the Temple to be in the presence of God. It's here that the Israelites prayed and worshiped. It's here that they sacrificed animals to atone for their sins, and it's here that these merchants were setting up their booths to do business. Greedy merchants were selling animals used for sacrificial purposes at high prices. Jesus witnessed people deceiving and taking advantage of one another in God's holy sanctuary.
When Jesus arrived at the temple, not only did He drive out the money changers, but He also drove out the animals. Now, this begs the question as to why the animals? Could this be a foreshadowing of how Jesus sacrifice would fulfill the Old Testament system of sacrifice?
As the narrative of Holy Week unfolds before us, reflect on the truth of the Holy Spirit residing inside us giving us strength and wisdom. Commit to living out the fruit of the Spirit today and tell people about why you have the hope you have! This world is ready to hear it!