Thanks for Rating The Songs!
Thanks for Rating The Songs!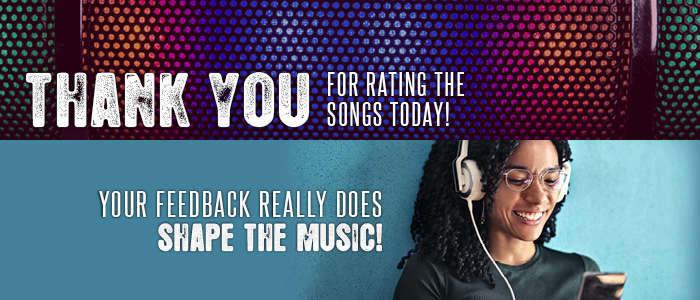 Based on this month's feedback from these surveys, Big Daddy Weave, For King & Country, Katy Nichole, Crowder & Elevation Worship have the most popular songs on SOS Radio right now.
Keep your eyes out for our annual CHRISTMAS MUSIC survey coming soon. We'll send out a longer list of song links for that survey soon. We want to hear your feedback on specific songs that Christian radio stations have played in recent years. We'd love to know if you want to hear them on SOS. It's totally ok to say NO, I don't like that song! We genuinely want to know which songs are encouraging, and which ones feel sort of annoying.
We appreciate the time you take to rate song clips and share feedback with us.
-Scott Herrold
Morning Show Host
SOS Radio